Make Bootable USB pendrive for ALL Windows || Cyber Security Blog
To create a bootable USB drive manually we will use Command Promote windows default Program.Here are step by step to create a boot able USB drive as the windows installation media,We require minimum 4 GB for Manually capacity.If you have . larger capacity, ok most welcome.
1.First you need to open Command Promote (CMD).Click Start Button and type CMD and open it with Administration.
2.Type
diskpart
3.Then Type "

list Disk

"
It will show Disk list..Such as first or Disk 0 is showing Your hard drive then next all off showing external hard drive (such as pen drive )
4. Then which drive i want to boot able.Now i want to show Disk 1. Because Disk 1 is my pen drive. So let Start
Type
"
select disk 1
"
5. You need to clean your Disk-part. So type
"clean"
6. Now you need to create partition. So type
"create partition primary"
7. Now you need to select your Partition . So type
"select partition 1"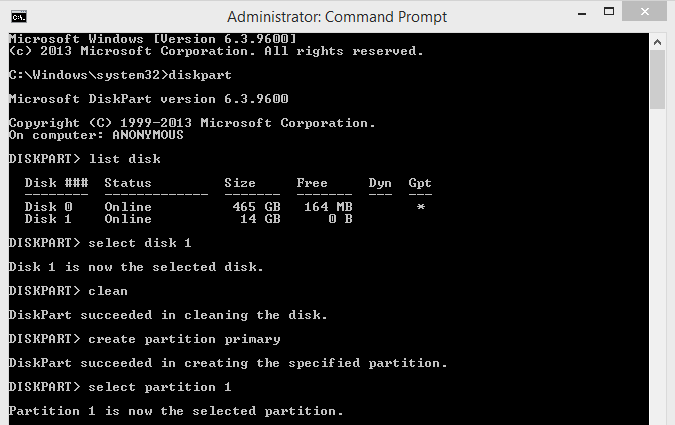 8. Now you have Format your Disk (Pen drive). So if have file in your pen drive so make sure back up then do format.so disk format to type

"format fs=fat32 quick"

.It can be few time 0% to 100%.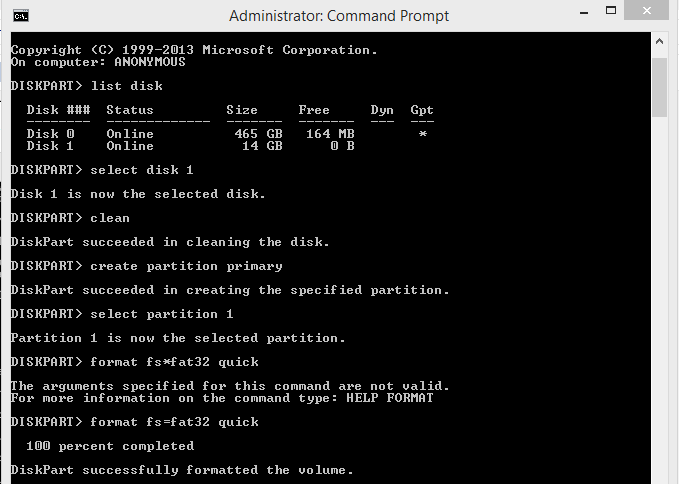 9. Now you have to active your Disk..so Type
"active"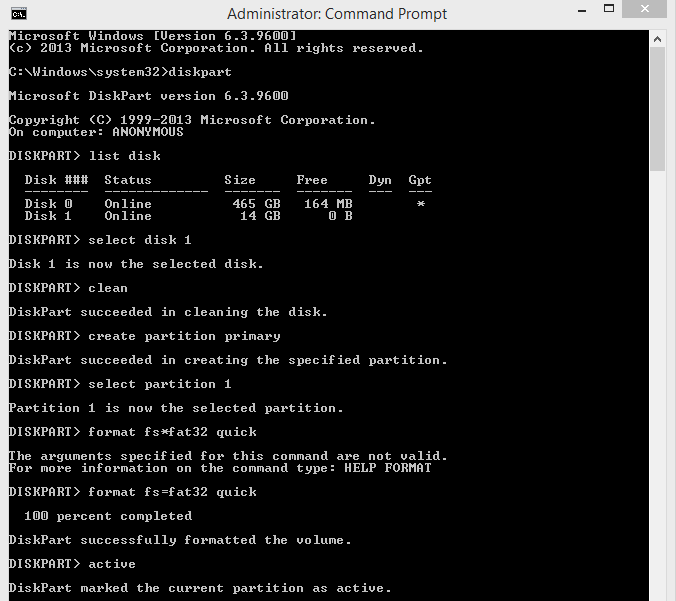 Now Let's Enjoy !!!!!!!!!!!!!!